Tuesday, September 09, 2008
Thursday, July 10, 2008
Fashion Find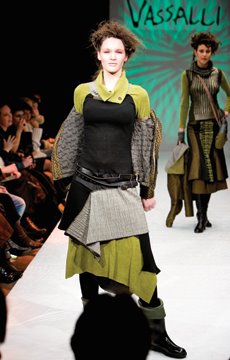 I was out and about, and while walking by the Junior League secondhand store I noticed that they were having a huge sale. $5 for everything in one room--they were hoping to unload a bunch of stuff before they had to do inventory. So I decided to take a look, and found the fashion find of the year.
I liked the colors, and the skirt is pieced together fabrics. Someone else was eyeing it, so I grabbed it and decided to take a chance. Turns out it's a $300 or $400 dress from last fall.
Now, I may not wear it with those boots, or those belts, or that jacket, but I'll be wearing it this fall!
Labels: So San Francisco
Friday, May 16, 2008
Saturday, May 03, 2008
Tuesday, April 08, 2008
Wednesday, February 20, 2008
Saturday, February 02, 2008
Friday, November 16, 2007
Tuesday, October 30, 2007
Thursday, September 20, 2007
Monday, August 27, 2007
Sunday, July 08, 2007
Saturday, June 16, 2007
Saturday, May 05, 2007
Thursday, April 12, 2007
Wednesday, April 04, 2007
Wednesday, March 21, 2007
Thursday, February 15, 2007
Friday, February 02, 2007